If we think of the Eiffel Tower, the Sydney Opera House, or the Chrysler Building in New York City, we can see the image in our head, even if we have never seen the real thing. It appears as though the stream of images we have seen in photographs and movies have been seared into our memory banks. And we might even be able to sketch reasonable facsimiles if asked to.
After we have visited a place several times, or lived near to, driven by, or walked past a place for a number of years, we might also form an iconic image of that place. A personal example is the Fremont Baptist Church, established in 1892 with the current brick building being constructed in 1924, perched on a hill above downtown Fremont in Seattle.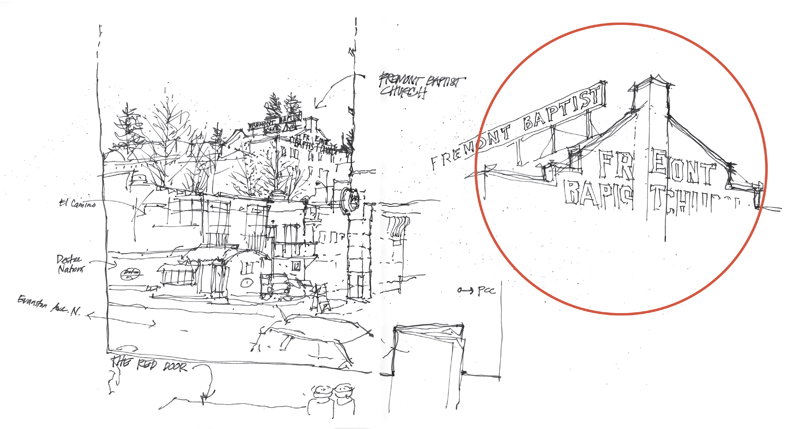 For me, this iconic image of Fremont has materialized over the years. Yet the image I hold in my mind's eye does not correspond to what you can actually see from any position on the street. What seems to occur is that our mind is able to recombine the fragmented, partial views we've experienced into a single iconic, memorable image.