Drawing stairs and stairways in perspective can be daunting because they involve sets of parallel lines that rise or fall as they move away from us and therefore do not converge on the horizon line. Also, their multiple treads and risers make them seem more complex than they are. Here are a few stairways, both exterior and interior, that I have drawn.
One key to drawing stairs and stairways is to first establish the levels or landings that the stairs connect and then treat the stairways first as ramps, before subdividing the ramps into risers and treads. I should note here that reproducing the actual number of risers and treads may not matter as much as capturing their proper scale.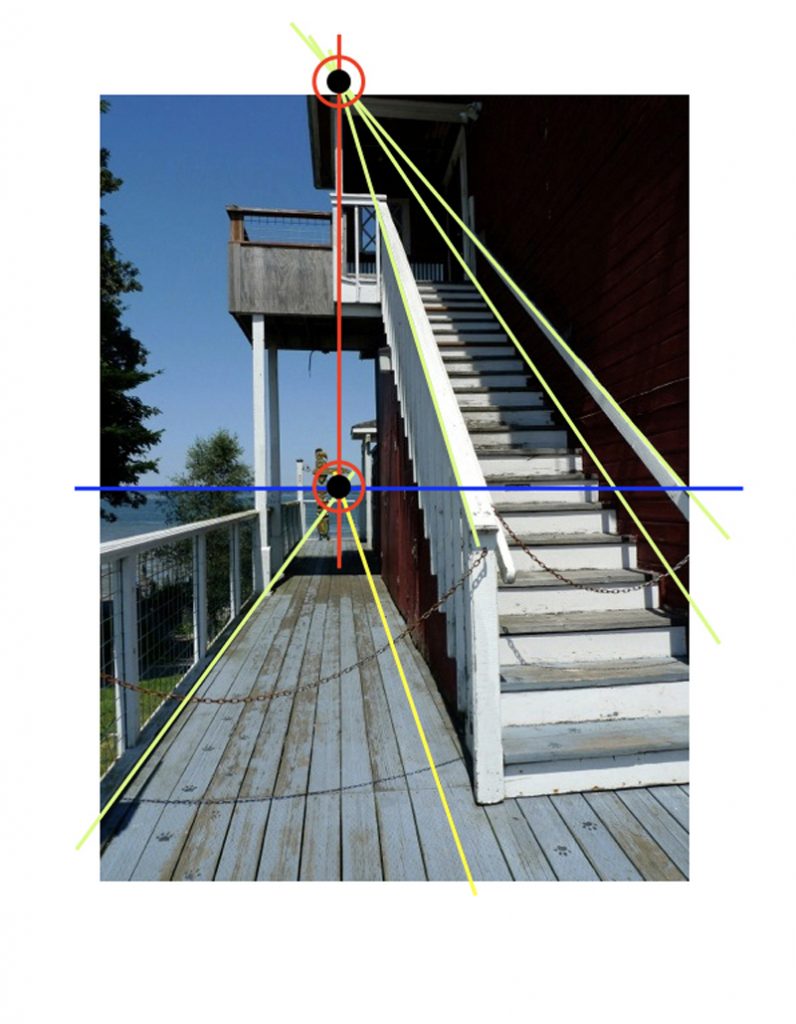 The photo above is overlaid with a diagram that shows how the vanishing point for a rising set of parallel lines is aligned vertically with the vanishing point for a horizontal set of lines that lie in parallel vertical planes.