Independence Day in the U.S. has always been for me a summery mix of parades, cookouts, and fireworks. We spent the holiday enjoying the warm and sunny weather with friends on Whidbey Island, where I did this sketch, overlooking a garden, with peaceful Mutiny Bay beyond.
That evening, after dusk, that same beach exploded with fireworks.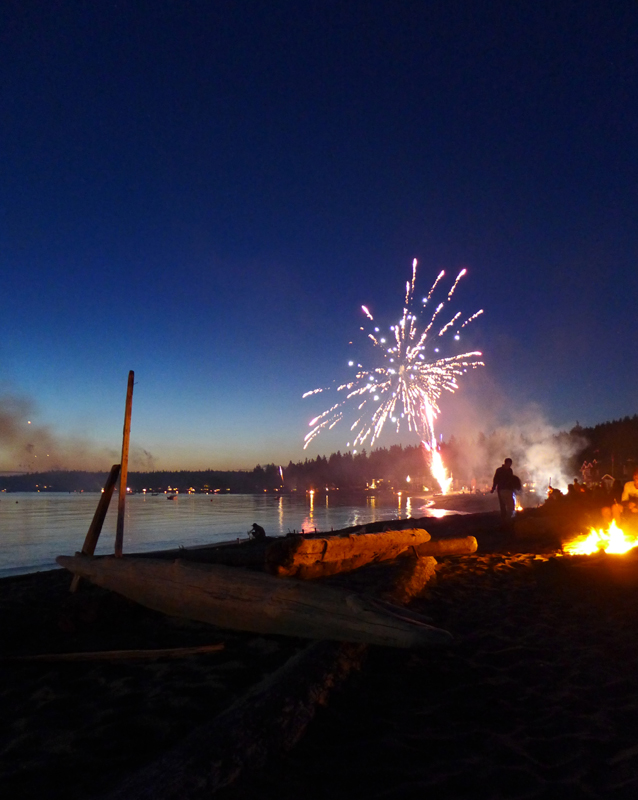 Earlier in the day, we had attended the 4th of July parade in the small community of Maxwelton.
Despite all of these rituals, without family and friends, Independence Day would not be special at all.