The Franciscan Church and Monastery of Santa Cruz (Iglesia y Convento de la Santa Cruz) dates from the 16th century and is named for the pink stone cross on the main altar. This cross commemorates the appearance of St. James that was supposed to have occurred on July 25, 1531 as the Spanish and their Nahuan allies battled the Otomi and Chichimecas on the hill where the church and monastery are now located. The well preserved compound consists of a series of cloisters and monk's cells, along with a kitchen, orchard, water reservoir, and related ancillary facilities.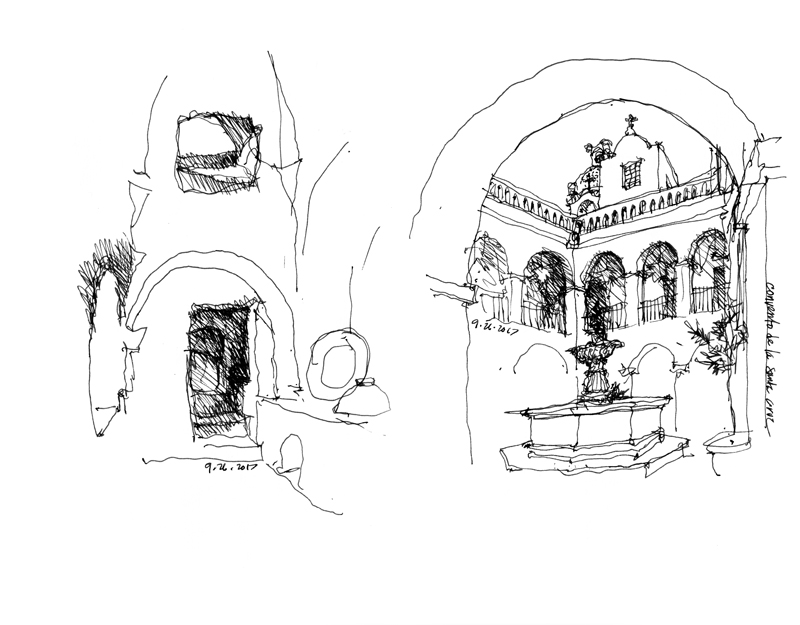 The first missionary school in the Americas, the School for the Propagation of the Faith (Colegio de la Propagación de la Fe) was established here. From this school, Franciscan friars ventured forth to establish missions as far north as what is now Texas and California.
In one of the courtyards is a thorn tree which, according to legend, grew from the walking stick that the missionary Fray Antonio Margil de Jesús stuck in the ground during his stay at the monastery. What is notable is that the tree bears thorns having three spines in the shape of a cross.